Our Salt Lake City Locations
We have four convenient Salt Lake City area locations. We are currently open off of 500 South in Bountiful; just south of University on State Street in Orem; on Riverdale Road in Riverdale; and across the street from The Shops at South Town in Sandy.
About Us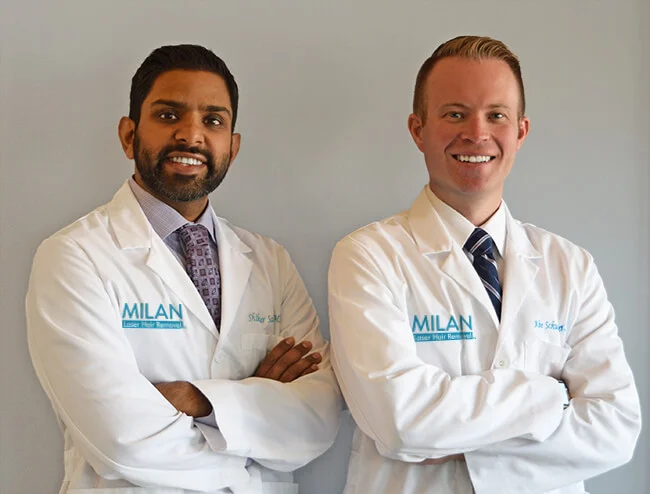 Milan Laser was founded in 2012 by two Board Certified medical doctors. Our goal is to provide state of the art laser treatments in a safe, comfortable environment in every one of our 270+ locations.
Our treatments are safe, and all of our procedures are performed by highly-trained medical professionals. Our lasers are FDA cleared and are tailored to your specific skin type & hair color.
Shikhar Saxena M.D.
Board Certified in Internal Medicine,
Owner
Abe Schumacher M.D.
Board Certified in Internal Medicine,
Owner